Adenike Oyetunde: Touching The Lives Of Kids
Having your whole body intact is really something to be grateful for. Ever wondered what living without your limb will feel like?
Adenike Oyetunde lost her right leg to bone cancer at the age of 20years. She didn't give up on life rather she challenged the barriers of life and achieved so many things for herself.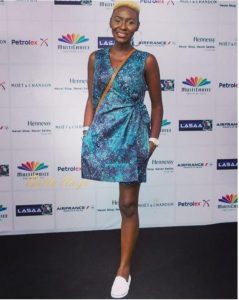 Today, Adenike is the senior assistant to Lagos state governor on persons living with disabilities, a lawyer, an author, a social media influencer, and a life coach.
Adenike also went on to be a volunteer at *Irede Foundation* an NGO that works with kids who have suffered limb loss, providing them with prosthetic limbs up till they are 18years.
Life throws bitter lessons at us but it's left for us to make something sweet from it. In her words during an interview she had with
PUNCH in 2017
, she said
"I am trying to teach people like myself, amputees, to love themselves because society does not accept them even though it is not their fault"
She's become a strength to many and hope for kids without limbs who think it's over for them.
You can read about other changemakers
here
.