Some people asked why did Peter Obi go to Egypt instead of sending an Engineer? I know why. Peter Obi, by nature, hungers to know little about everything. And it will amaze you how much this man knows. I have this story to share.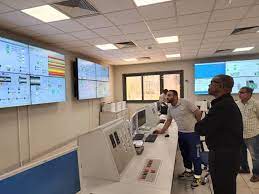 When he was a governor, his government took a building project in a facility owned by the church. At interval, he visited the site. He normally came unannounced, checked things by himself and left without even asking for the Priest in charge.
During the roofing, the Priest in charge barged into Peter. He met him in front of the building, standing alone and examining an item in his hand.
Both exchanged greetings and P.O said to him:
The Engineer doing this roofing must be recommended.
Peter Obi told the priest the gauge of the roofing sheet and the market price. He quoted the figure only the sheet would cost. That was when the priest noticed Peter was scratching a piece of the sheet in his hand.
Peter didn't go to Egypt to learn Electrical and Electronics Engineering. If he is convinced, he definitely will send young graduate to study what they are doing in Egypt. And when we will replicate the technology in Nigeria, Peter will ensure that we don't pay a billion for what requires a thousand.