Seeing the dilapidated state of Post Office in Onitsha, our team visited the Head of Operation, Enugu Territory: Mr. Oke S.O. And this what he told us about Nigeria Postal Service.
In the past, NIPOST and NITEL controlled every communication in Nigeria: both voice and text. People sent parcels through NIPOST, and companies distributed their share dividends through the post. NIPOST allocated mail boxes to individuals who paid annual token to maintain it. In those days, people used postal stamps. The cost of stamp depended on where your parcel or letter was going to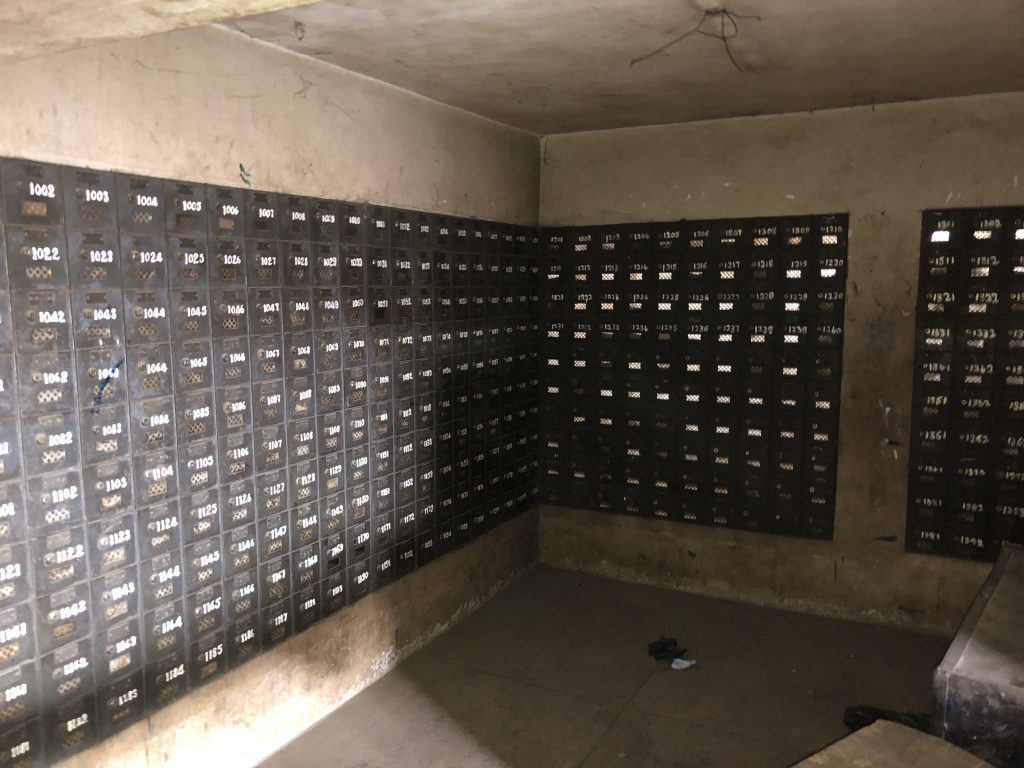 They sent the first letter to this country called Nigeria in 1984. Portuguese merchants received a letter through Calabar. It continued till 1904 when the colonial masters brought Post, Telecommunication, and Telegram into Nigeria. They later changed Telegram to Fax.
Till this year, 2022, NIPOST has been the regulator of other forwarding courier companies in Nigeria. As of December 2021, about 248 registered courier companies are competing with NIPOST.
But over time, there are efforts to improve the services in NIPOST. So, when the mobile phone came on board, many people thought NIPOST will die off but before the phones. However, the highest revenue NIPOST was generating was N214 million, but with the mobile phones, we make multiple times that amount.
NIPOST Onitsha
NIPOST is close to the market and people will be interested in renting a space, that's why they created enough spaces for such prospects. There are facilities at NIPOST that can generate revenue. But we underuse NIPOST in Nigeria. So unfortunate, the rot you see in the southeast, if you go to South West, the same thing, and the north too.
We have messed with everywhere. The Onitsha library is an eyesore. You can't read there again. All these things are signature places. The system is not doing anything to improve them. These are what make nations great.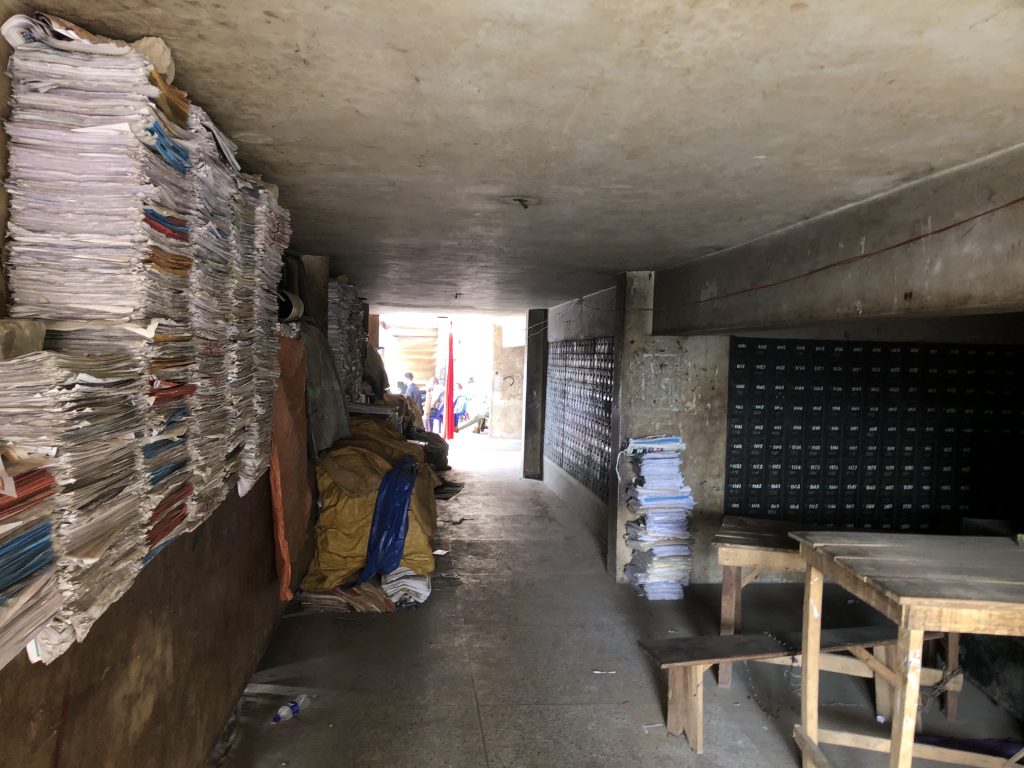 Challenges Of NIPOST Onitsha
Some problems are peculiar to people in an environment. The problem of Onitsha is not the same as that of Benin. In other locations, there may be water and steady light. But in Onitsha, there is no water, and sometimes, no electricity. We are using the small generator and buying fuel to run it. It's not supposed to be so. And if we are unaware of our mission, then we cannot tell the story correctly.
Comparing With Other National Posts
If you go to London, the Royal Mails are the ones paying the pensioners money. The pensioners do not go to the bank to withdraw their money, they go to the nearest Post Office. Sometimes, if a man is so old that he cannot come there, they will deliver his pension to his house.
In other countries, Post Offices are in charge of stamp duties. But in Nigeria, we fight over the obvious. Digital system is taking over and NITEL would've been a parent body for all. They are already present everywhere but Nigeria sold them.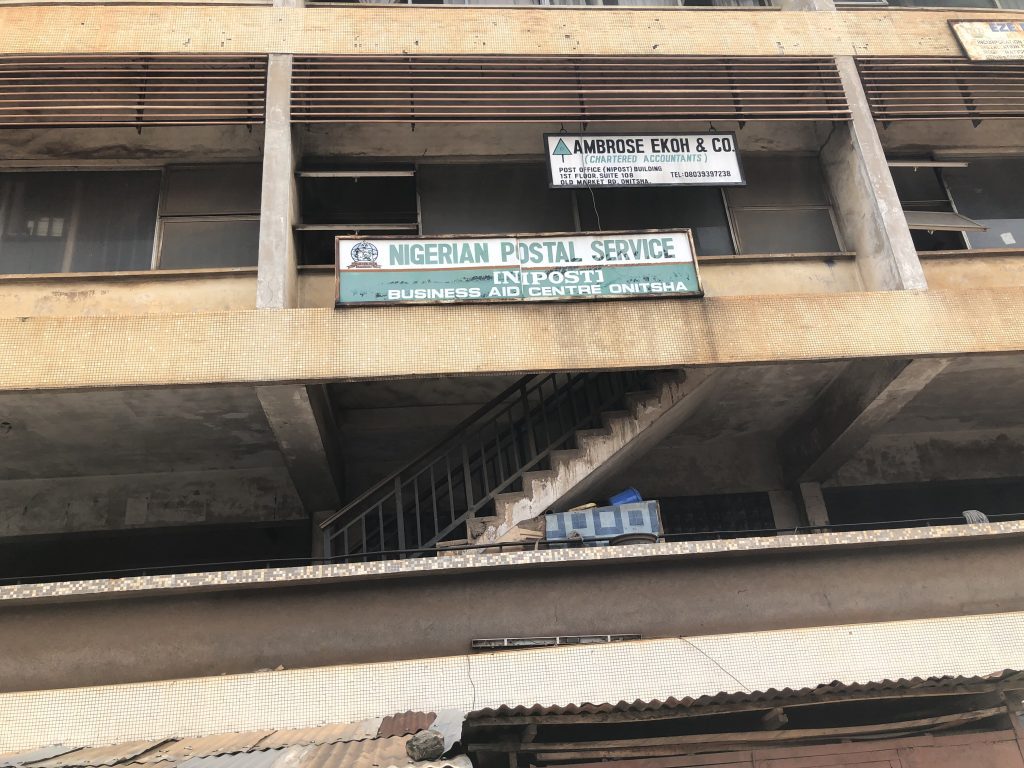 NIPOST And FIRS Dispute Over Stamp Duty Collection
NIPOST thought outside the box about the usage of stamp for anything above N1000 of value. We decided to put it electronically. We introduced it to banks, within banks alone we have about 172 billion that is lying down with the federal government, with CBN. It is the money that federal land revenue (FIRS) saw and said: NIPOST cannot be collecting tax. They said that NIPOST collecting 'Stamp Duty' means we are interfering with their role.
But the minister now told them over time, that custom collect 'Custom Duty' and FIRS has not collected 'Custom Duty' from custom. The Court collects levies. There are over 8 different organs that collect these duties, and FIRS has not collected it from them.
So, that has been the challenge, the federal government has never come to the aid of NIPOST. Most people do not believe that NIPOST even has money that kind of money.
DHL vs NIPOST
If you go to DHL, Netherland, individuals came together to establish DHL but because of government policies, the government bought it from these individuals for 600million pounds in 2002. They pumped over 600million pounds in DHL. They bought airplanes, and vehicles, and opened offices in all the countries in the world.
In Nigeria, DHL is not pursuing your mails anymore because the digital staff members are all contract staff, the DHL staff in Nigeria are not over 2 or 3, they give you a target. If you can meet the target, you get rewarded. If you don't, you lose the contract.
The Challenges of NIPOST
NIPOST as a Federal government organization has limitations. There are certain things we cannot do on our own except there is a policy statement from the government. We have the potential to give the federal government over a hundred billion every year but the federal government has not deemed it fit to unbundle NIPOST.
The mail van they use to move mail is what most of the security agencies are using to move their security and they pay for it. But when you bring this kind of suggestion to the national assembly – like when we were talking about the yellow stamp – the member of the national assembly will make hard demands.
The Future Of NIPOST
The government is planning to unbundle our potentials. I hope we will get it right this time. If we succeed, every Nigerian will benefit.