SYNOPSIS:
SILENT SONGS OF A ZYGOTE is a collection of poems. The themes cut across seasons and the coming of age, love and romance, home and eternity, coronavirus and the pandemic, hope and faith as well as life and death. The book is categorized into six parts.
This trans generational poetry of existence draws a line to the end from the beginning, to the society from the soul and to the new born from his ancestry. From the western heart of Africa, the poet manages to put into print the many things unheard that need be sang as it relates to an Igbo man, an African child, and to mankind. The rhyme in the poems makes it epic and easy for memorization; its energetic rhythm a path for the soul of mankind from whence the unimaginable is found.
About the Author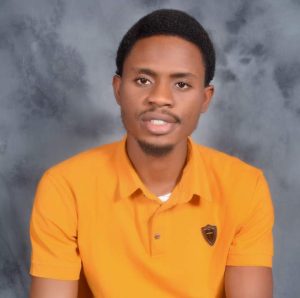 Onuorah, Valentine Chukwuebuka hails from Atani, Anambra State, southeastern part of Nigeria. He obtained B.Sc (Hons) in Biochemistry from Chukwuemeka Odumegwu Ojukwu University, Uli, Nigeria. He's been in love with Poetry and storytelling; and living in the center of vicious mixture of art, culture, religion and socio-political vigorousness, his writings mirrors the society of a common man, even as he focuses on the younger generation.
Why it is a must read
Valentine and I has been friends since our days in the university but I've never been prouder of calling him my friend after reading the Silent songs of a Zygote.
Silent songs of a Zygote is indeed the silent songs of every Nigerian youth. The poems are not only read, but seen and felt.
It reverberates our individual experiences in this journey called life; our joy, pain, love, worries and hope, and collectively, our mistake in 2015, our brave stance against police brutality and the unfortunate events of 20/10/2020.
And most importantly, a call to get our PVC and right the wrongs of 2015:
And with many hurricanes
Our sacred thumb was cast;
Never taken into account the rain, the pains,
Rather, a voyage song to the Past.

But today, after many years
Of hopeless hopes,
Our drums are filled with blood and tears
They bound our joy with fire and ropes.

And to cap the sore
They are here again
Our thumb they seek yet again
They seek to devour us raw!
We can not afford to get it wrong come next year.
Silent Song of a Zygote is a work of genius but don't take my word for it. It is a must read for every Art lover and everyone who needs to be reminded why he began at the first place and why he shouldn't stop now.
It is available for download on Amazon, Google Read and Okadabooks