African Art In Funiture
To Lovelyn O'brien, art should not be a piece one hangs on the wall nor a standalone object carved on the wood. As beautiful and timeless as art could be, our homes and office furniture should not be left out. Everything in the house should be a magnificent work of art.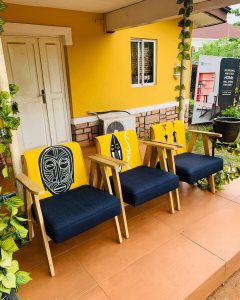 Lovelyn started by revamping old furniture in her father's house, and gradually, in 2010, the passion grew into a business: Woodsworth International Limited. And today, Lovelyn O'brien's furniture has found its way into different continents.
Woodsworth International Limited is an interior design and furniture manufacturing company based in Enugu State. African art inspires her style of creating furniture. She sources her material locally and reduces the amount of machine work employed in the production process.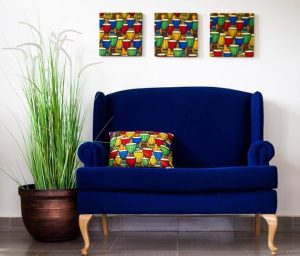 The Future Of Woodsworth Furniture
Like every handmade product, one can feel the life in every piece of furniture produced by Woodsworth. It is as if Lovelyn leaves a part of her in every item that leaves her workshop.
My mission is to make the world a more beautiful place by creating home furnishing pieces that are beautiful, timeless, and creative. I have gifted hands and a creative mind and I would loath to leave this world without pouring all I have into my craft. – Lovelyn O'brien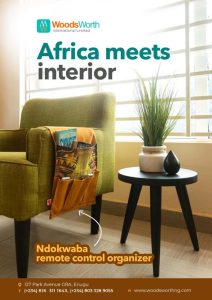 When asked how she sells her product, she said: "We have an online presence. We sell through the channels. Again, a high number of our customers are from referrals. We do not have signage or a sponsored advert. We always ensure that every customer has a positive experience.'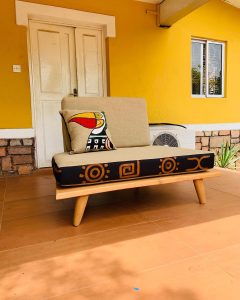 Every piece in Woodsworth show room is an African Art in Funiture and most all the paintings and carving on the fabrics and woods are handmade. As she stated in her bio, Lovelyn truly has gifted fingers and a creative mind, and she is not holding back in pouring all her gifts into her craft. She sees WoodsWorth as the African IKEA.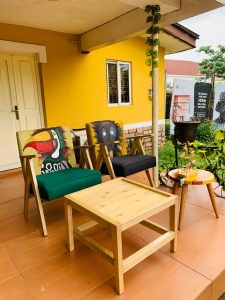 WoodsWorth is located at No 127 Park Ave, GRA 400102, Enugu State Nigeria (Phone Number +234 806 191 9326).
Lovelyn lost her husband 16 years ago. She is a mother of 3 adult children. She is very passionate about creating spaces that truly reflect her clients' styles and personality.
Watch The Interview With Lovelyn