The Anambra Fashion Expo (AFE) 2022
The Anambra Fashion Expo (AFE) is a One-day Fashion event put together by Aorah: a contemporary women's wear label centered on a strong sense of identity and culture, transforming traditional Nigerian textiles into contemporary designs. It is based in the UK and Nigeria.
This maiden event is largely driven by young people that are interested in activating the Anambra Fashion Ecosystem. It will feature Fashion Exhibitions, a Master class for young Fashion Entrepreneurs, and a Fashion showcase evening on the runway.
The fashion exhibition will provide an opportunity for the sales of all fashion-related items by the Exhibitors. This will include: clothes, shoes, kinds of pieces of jewelry, perfumes, and other fashion accessories.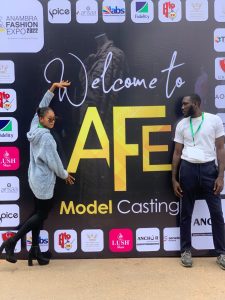 The Masterclass will feature top fashion Entrepreneurs, business developers, and a financial expert in a panel discussion format. This team will share their experiences and insights with the upcoming Designers on developing their craft in a competitive world.
Pre-Exhibition Activity
Yesterday, the organizers of the event held the Model Casting for the Anambra Fashion Expo 2022. Young and aspiring Models from different parts of the country took part in the screening. The panel of Assessors had a difficult time passing their verdict. It was such an enormous task having to choose from equal but competing alternatives.
The pre-exhibition event also exposed the yet-to-be-identified community of models, fashion enthusiasts, and stylists in the state.
We had from the crazy to the saintly, from the boisterous sanguine to the melancholic. – Mazi Opara (A member of the organizing team)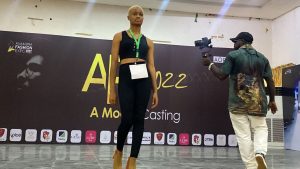 For a state that is currently opening its borders to Creative activities, the Anambra Fashion Expo (AFE) will be the biggest exposition of style and trend in recent time in Anambra State.
The Anambra Fashion Expo (AFE) is looking forward to partnering with any individual or corporate in making this a reality.
The exhibition will take place on the 16th of September, 2022 at the Stanel Dome, Awka.
Contact No: +234 812 792 2255 WhatsApp: +234 902 224 4628
Interview With Adaora Soludo