If you're a young Nigerian looking for a fresh sound that fuses Christian worship and street music, then Zyno is the artist to watch out for. Born Urama Henry Olisaemeka in 2023, Zyno is a 19-year-old hip-hop artist from Nkpor, Anambra State. His passion for music started at a young age, and he has since set himself apart with his unique sound.
Early Life and Inspiration
Zyno's love for music was inspired by his family's music background, and he began making music in JSS1. He derives joy from creating music that makes him and his listeners happy. As he grew up listening to hip-hop artists like Mr. Raw, MI, Phyno, Flavour, and Jeriq, they inspired him to create his own unique niche. By infusing a Christian vibe into his music, he stands out from the crowd and creates a sound that resonates with his fans.
Challenges and Determination
Like any other artist, Zyno faces challenges in his career. The fear of being neglected or not being recognized is one of his biggest challenges. However, he remains determined and focused, committed to his dream of making it big in the music industry. Zyno pushes through and continues to make good music, despite the negative comments he has received.
Music Career
Zyno recently released his first single, "Olisa," featuring Jeriq. The single, which samples Mercy Chinwo's gospel single "Excess Love," went viral thanks to his unique sound and consistency. Zyno's upcoming EP, "Street Goes To Church," will feature six songs, three of which will fuse Christian worship and street music (Ogbe vibe). The remaining songs will feature Afrobeat and Ama Piano, creating a fusion of sounds that sets him apart from other artists.
Zyno's second single, "Blessings," is set to be released on May 5th. With his big dreams and aspirations, which include performing on a global stage, gaining massive engagement, and getting more publicity, Zyno is a force to be reckoned with in the Nigerian music industry.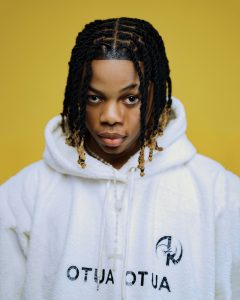 Zyno's unique sound and fusion of Christian worship and street music make him an artist to watch out for in the Nigerian music industry. He remains determined and focused on his dreams, despite the challenges he faces. If you're a young Nigerian looking for fresh, unique sounds that resonate with your faith and love for hip-hop, then Zyno is the artist you should be listening to.